After visiting the beautiful mansions of Newport, making new friends at the beach or many of the bars and restaurants in town, it may be time to recharge your social battery and reconnect with nature.. Excluding the must-see Cliff Walk and Ocean Drive, Newport and its neighboring towns, have some beautiful forests and nature preserves tucked into the island. Note, there are no hardcore places to hike in this area; the majority of suggested areas are very mild with the purpose of leisure, these are nice nature-walks.
Starting off with the two most popular nature locations near Newport, Norman Bird Sanctuary and Sachuest Point National Wildlife Refuge are both gorgeous areas to walk and are very different from one another. Note, there are no animals permitted on these two locations.
Norman Bird Sanctuary is an environmental conservation area covered with thick brush, beautiful ponds, and a variety of trails to explore which span for 7 miles and 325 acres. Cattails sway in the wind on the ponds, the trees protect you from the sun, and the trails and bridges are always well groomed. Of course, this conservation is home to many beautiful migrating birds and wildlife. The highlight of this area is an incredible view named "Hanging Rock" which looks a lot like Pride Rock from Lion King. Hanging Rock is easy to get to, its elevation isn't steep and has a gradual incline that is friendly to many hikers. The view from hanging rock is gorgeous and goes for miles. If you go to Norman Bird Sanctuary, Hanging Rock should not be missed.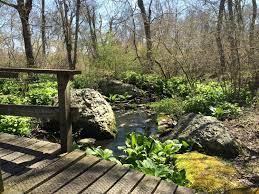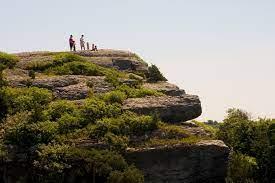 Sachuest Point is a beautiful peninsula with a flat looping circular trail of about 2.5 miles. This trail has barely any elevation and it's very easy to walk; it's runner friendly, stroller friendly, and wheelchair friendly. Its highlight is the beautiful bordering view of the water and then the tall grasses inland; be mindful that the water breeze can be chilly. This trail has many benches along the way and areas to stop and appreciate the beautiful water views. Additionally, there is a shortcut in the middle of the trail that dramatically shortens the distance.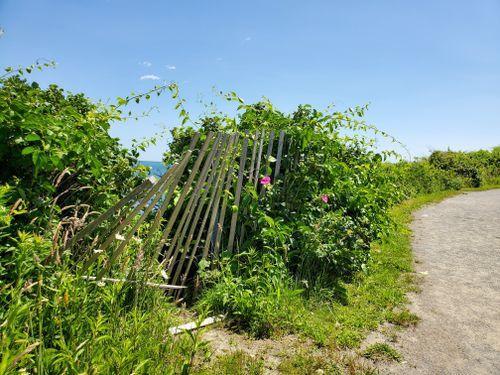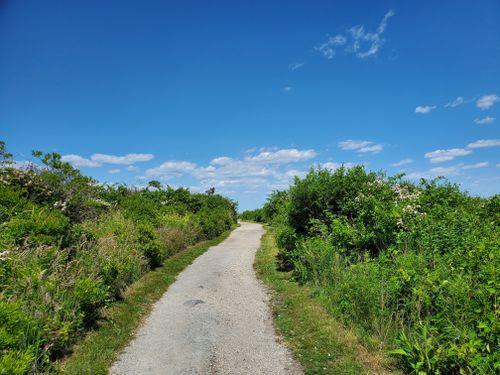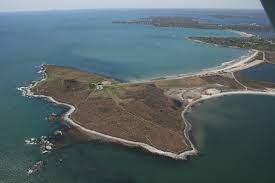 The final area, and is my most favorite, is a small gem named Ballard Park on Hazard Road. It's Newport's secret, and is just tucked away on a random residential street. The park was originally a granite quarry and contains some amazing views because of its history. It's shaped like a horse-shoe, with tremendous C-shaped rock structures on the outside, and a beautiful field that's surrounded by the rock on the inside. Additionally, around this central area are hikeable trails. It's a very nice area and a great place to picnik when the weather and season is right.