Romantic Bed And Breakfast Getaways For Couples In Newport, RI
Romantic Bed And Breakfast Getaways For Couples In Newport, RI
Ivy Lodge Gift Certificate Special
Ivy Lodge Gift Certificates are a fabulous holiday or special occasion gift idea!
Starting every November 1st through the end of January when you purchase a gift certificate to the Ivy Lodge, receive added value to your purchase!
An additional 10% of value will be added to gift certificates worth $200 – $1000
To purchase call: 1 (800) 834-6865 or 1 (401) 849-6865.
We can email or mail the gift certificate to you for that special someone.
This Gift Certificate promotional offer can only be applied toward room rates and cannot be applied toward existing reservations.
We wish you the best this holiday season!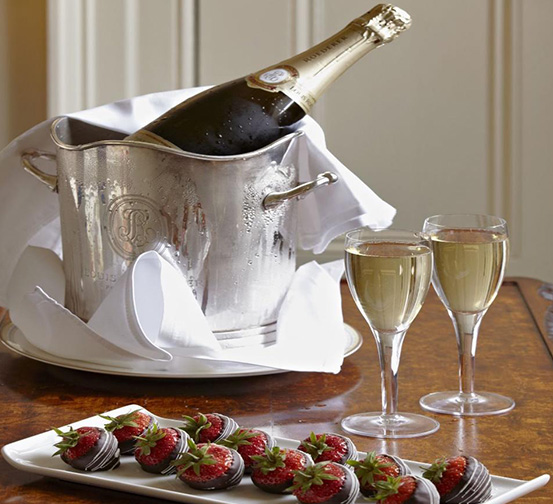 What better way to start your honeymoon or romantic weekend away than with a thoughtful surprise for your loved one? Before you check in to Ivy Lodge, you can arrange for romantic touches to be waiting in one of our elegant Victorian-style rooms. We offer a special romantic getaway package that includes a bouquet of flowers, chocolate-covered strawberries, for an additional charge of $50. Ask about our romantic getaway package when you book your room!
Explore All Newport Has to Offer -1/2 off Electric Bike offer
While you might not want to leave your romantic room, Newport has much to offer if adventure is on the agenda. Consider renting our Pedego electric bikes and spending the day discovering the charms of downtown Newport. Any three-night stay will entitle you to 1/2 off your biking experience. A five-hour rental which costs $100 , will now only $50, and includes: two bikes, helmets, locks, and carrying saddle bags. While you're exploring, park your bikes for a 3.5-mile stroll along the Cliff Walk, marvel at the Gilded Age mansions in the City by the Sea, and wrap up your evening with a candlelit dinner in one of Newport's many romantic restaurants.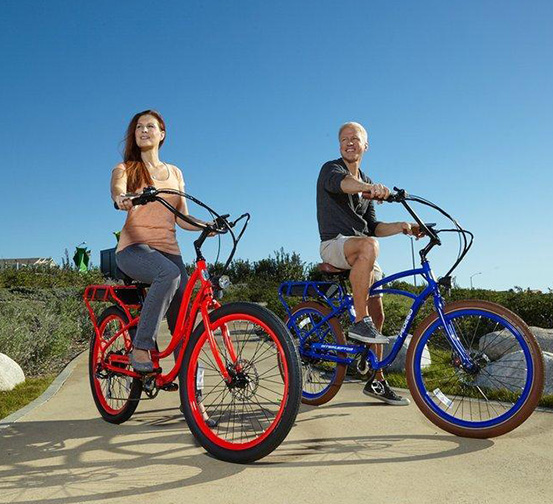 Ivy Lodge Discounts and Specials
Call direct and ask about discounts for Military, Veterans, and First Responders
It's exquisite and beyond beautiful!
Dear Don, we haven't checked out yet, and are already looking forward to our next visit! We will stay no place other than the Ivy Lodge! It's exquisite and beyond beautiful! We absolutely loved our perfect stay here!
Thank you so very much and we can't wait to stay here again very soon!
Very comfortable
My parents and my aunt and I really enjoyed our stay at the Ivy Lodge last week on Monday and Tuesday nights. The rooms and beds were very comfortable, the breakfast was delicious both days and we availed ourselves of the different seating areas outside and inside several times. We also enjoyed meeting a few of your other guests.
Consistently Amazing
My husband and I just returned from a 5 day stay at Ivy Lodge. This was our 3rd visit and we are already planning our 4th. The home is lovely, comfortable and spotless. We feel as though we are staying with friends and family. Don and Jacqui are so welcoming and accommodating we couldn't ask for more. Every room is different and each is a gem. Breakfast every morning is such a fun time, not to mention delicious.
We were able to take advantage of the EBikes that are there and had a wonderful morning biking all over Newport. We walked over to a Mansion for a tour, which was right around the corner. We also walked over to the Cliff Walk. The location is truly ideal.
I can't imagine staying anywhere else when in Newport. We were joined by some friends for this visit and they were as taken with the Ivy Lodge as we are.
Love it!
The inn is gorgeous, clean, and well kept. The entryway alone will take your breath away. The breakfasts were delicious. We greatly enjoyed our stay in the Library room. We will definitely be back. I would absolutely recommend the Ivy Lodge to anyone visiting Newport.
If I Could Rate 6 Stars I Would
"Cannot say enough good things about this place! The owners were friendly, nice and helpful with everything and anything. The lodge itself? Absolutely stunning! We felt as though we were staying in one of the mansions we were there to see. Close to all of the action. Very clean. Breakfast was delicious! Wish we could have stayed longer."
Stunning setting, friendly staff
Lovely stay with very welcoming staff and a tasty breakfast. Really appreciated the snacks and hot chocolate available on arrival. Stayed in the cozy Pine Room with very well appointed bathroom—loved the deep soaking tub. The hallway and staircase are just stunning, as are all the common rooms. Convenient to the Cliff Walk and downtown area which had lots of eating choices. Would stay again.